Fortnite Corny Complex: How to Collect Foraged Items
Fortnite is rolling out its quest challenges for Week 14, giving players another set of opportunities to complete certain tasks around the island in exchange for large amounts of XP. One of these quests requires players to collect foraged items from the Corny Complex POI. The area is currently a hot spot for players to drop in at, so following this guide sets players up for their best chance at success.
Epic Games' enduringly popular free-to-play battle royale title is in the final week of its Season 7. Themed around an alien invasion, the current season has introduced a copious amount of new content to the game, including an array of high-tech and alien weaponry, vehicles, enemy AI, and more. The season is set to end with a cinematic interactive event called "Operation: Sky Fire," which should see the giant alien mothership permanently taken out of comission.
How to Collect Foraged Items from Corny Complex in Fortnite
As the verbiage of the Fortnite challenge indicates, players will need to head to the Corny Complex POI, which is located in the northeastern part of the island. Like Coral Castle before it, the location is in the midst of being abducted by the looming alien mothership, enveloped in its low-gravity tractor beam. Portions of the area are hovering at different elevations, but luckily the majority of foraged items remain at ground level. Players will likely find it easiest to land in the cabbage patch in the northeastern part of the area, where there are cabbages o' plenty. Once four are collected, the challenge will be complete.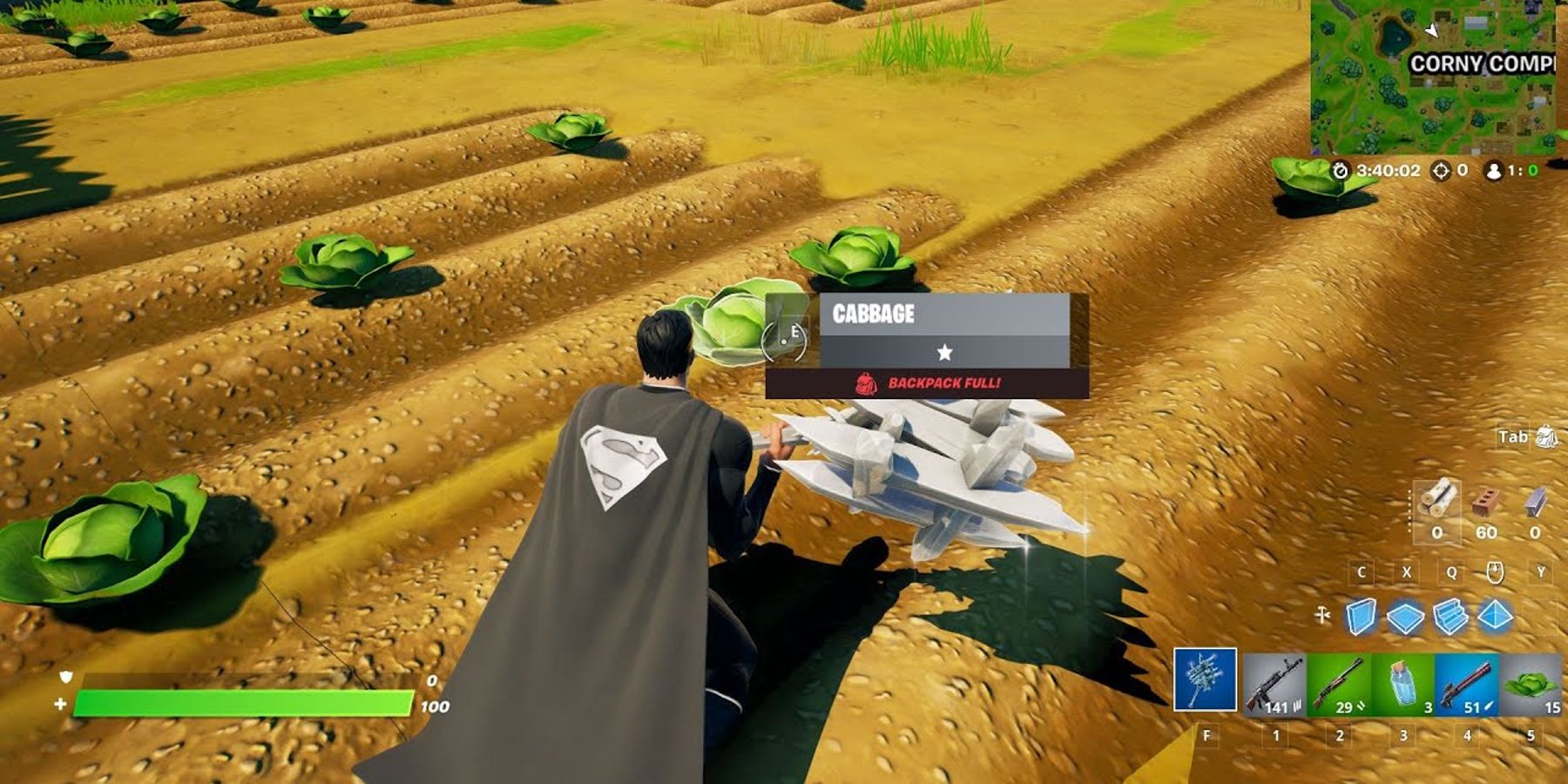 While the patch has an abundance of cabbages, the area is also occupied by an IO Guard. Combined with the usual avalanche of opponents swarming challenge-related areas, players may want to find another source. Alternatively, players can use their Harvesting Tool in the adjacent corn field, collecting foraged items in Corny Complex that way. Another option to complete this quest is to sneak into the northernmost ground-level house of the POI, which should hold several foraged item boxes within its walls. Once players have completed this challenge, they can move on to other Epic challenges like elminating an attached parasite.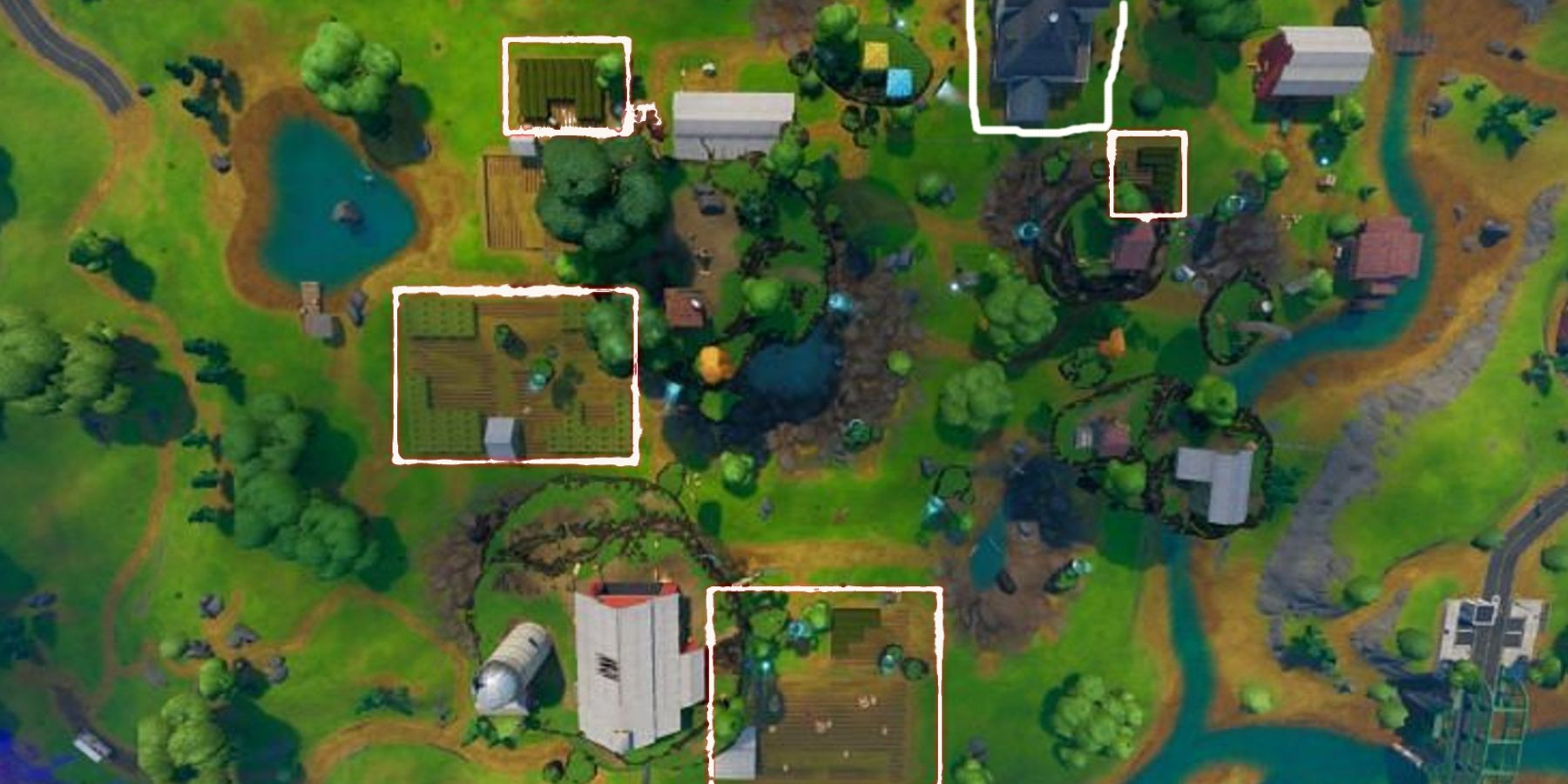 While Operation: Sky Fire is confirmed to be the Season 7-ending event, a reputable Fortnite leaker and dataminer has potentially discovered something that could be far more significant for the game as a whole. InTheShadeYT recently found a newly added file titled "BlackLoadScreen" could be an indicator that the black hole is returning. For players who are unfamiliar, the black hole acted as the transition between Fortnite's Chapter 1 and Chapter 2. This could mean Season 7 or 8 might be the last of Chapter 2, although Fortnite has been known to add files weeks and months ahead of time.
Regardless of what chapter the game ends up in, Fortnite players are already theorizing what the next season will look like. While there hasn't been too many overt clues as to what the theme might be, fans can at least expect another Batman crossover, though it may not be the one already in-game.
Fortnite is available now on PC, PS4, PS5, Switch, Xbox One, and Xbox Series X/S.
Follow Us Here Too :
OVOMusic | Best Music Streamer
BestCardGames | Card Games Tutorial and Games News
OVODrama | Nonton Korea Sub Indo
OVOMovies | Nonton Film Sub Indo
OVOAnime | Nonton Anime Sub Indo