NBA 2K22: How To Create The Best Custom Jump Shot
There is such a thing as the perfect jump shot in NBA 2K22. Being able to customize every aspect of the shot yields an opportunity that should not be squandered. If the timing feels off or the blockers keep reaching the ball, then fixing the issue is simply a few teaks away.
However, there are so many options that any rational player would feel overwhelmed. Thankfully, there are people that irrationally love NBA 2K22 way too much, and after experimenting with each and every option for the base and release, this is as good as the jumper can possibly get.
Room For Opinion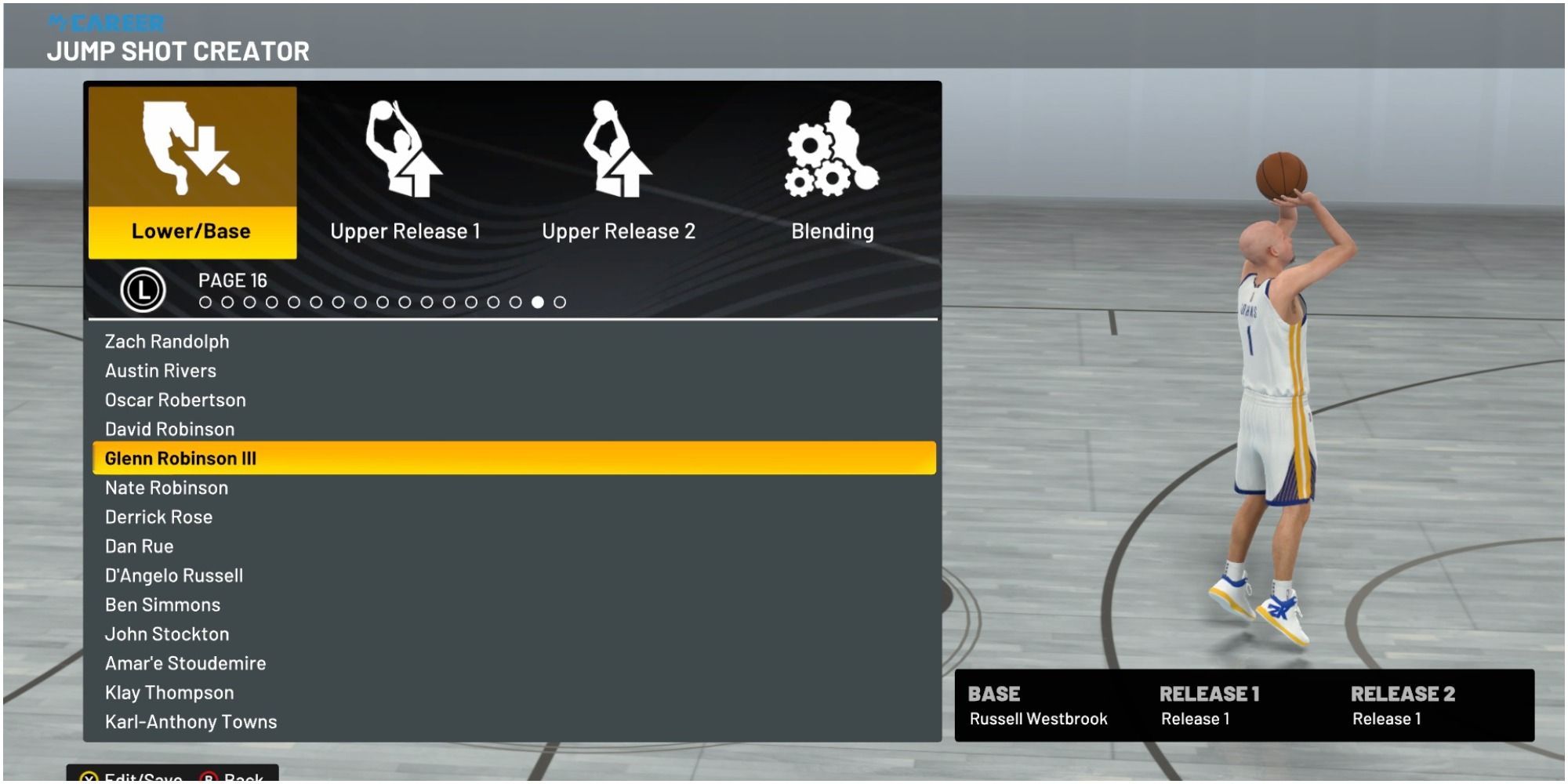 There is a great deal of wiggle room when to comes to designing a jump shot. Players who shoot at a longer range will want a lower release, whereas players that shooter from the mid-range will need a higher one. Slower jumpers might seem weaker, but they are usually far easier to hit the green area.
Frankly, sometimes a "worse" option statistically just feels better for certain users and they get better results with it. This guide is meant to get the quickest shot with the largest zone of accuracy and most forgiving perfect release while also factoring in that these shots will be made under duress and need to account for defense. But if some of these factors are not relevant (i.e. a tall build can negate the need for a high vertical), then feel free to experiment!
Lower/Base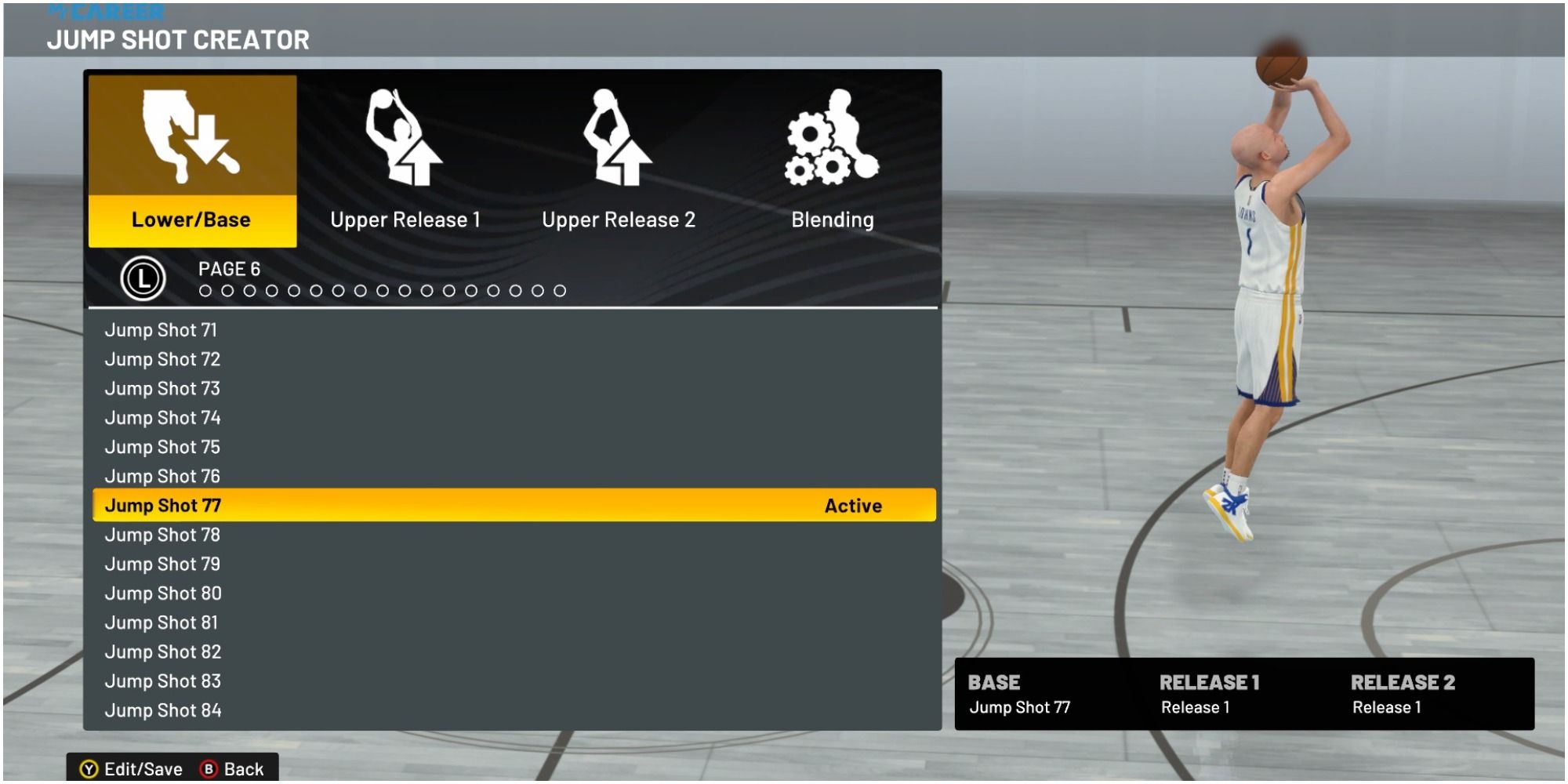 | | |
| --- | --- |
| Best Jump Shot Base | Jump Shot 77 |
| Honorable Mention | Steph Curry |
| Honorable Mention | Ray Allen |
| Honorable Mention | Jump Shot 29 |
| Honorable Mention | Jump Shot 43 |
The base measures the body angle, time to shoot, pre-jump movement, height, and direction of the jump. Ideally, the body should be either straight up or slightly back, the release should be fast, extraneous movement is eliminated, the jump is high, and the ball is released before the body moves forward.
This is an awful lot to consider, but only so many base jumpers fulfill all of these objectives. Jump Shot 77 outperformed all other lower/base shots with its quick and preposterously high leap.
Upper Release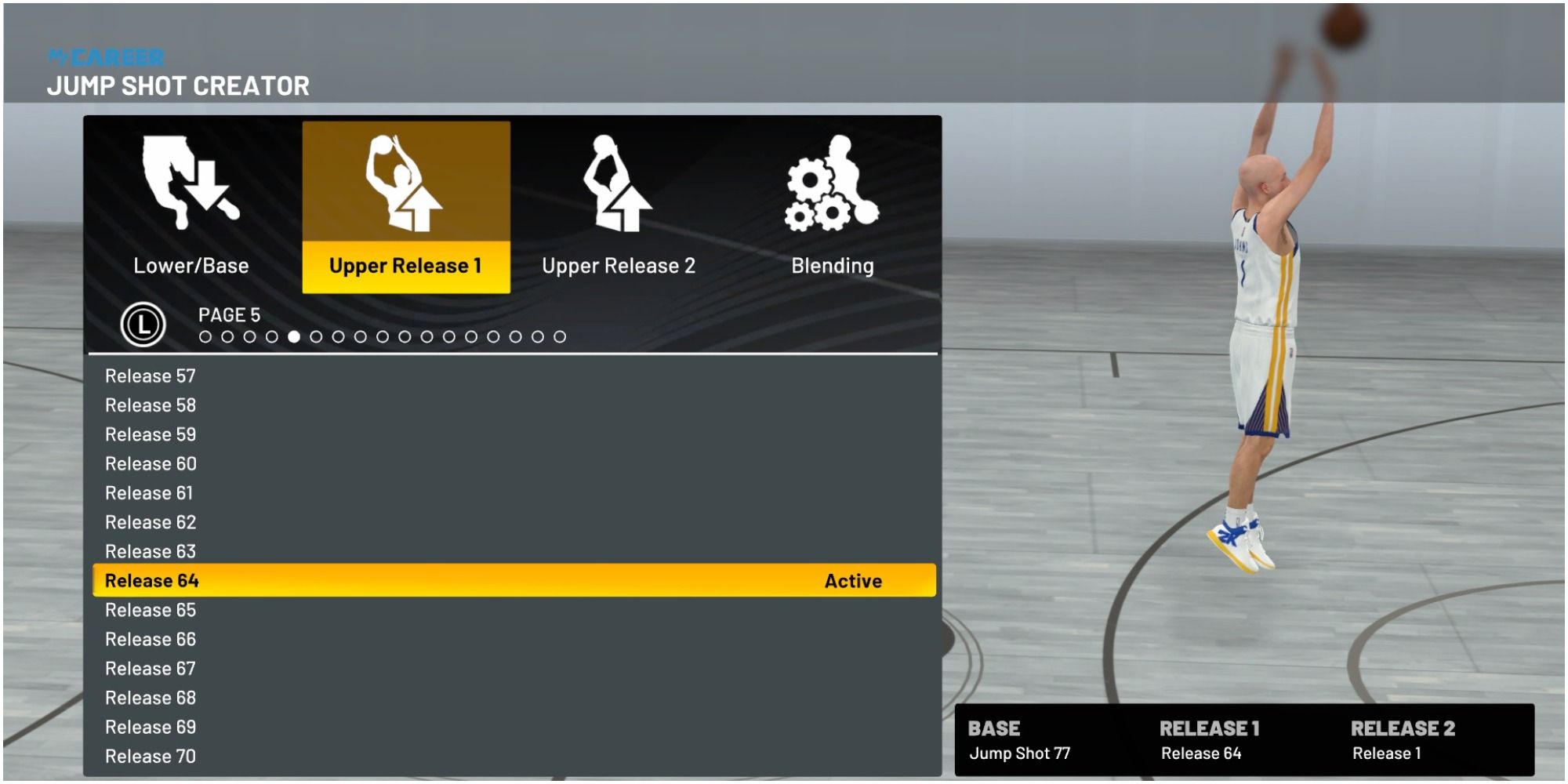 | | |
| --- | --- |
| Best Upper Release 1 | Release 64 |
| Best Upper Release 2 | Release 142 |
| Honorable Mention | Tim Duncan |
| Honorable Mention | Dirk Nowitzki |
| Honorable Mention | Release 49 |
There are several factors that go into making the perfect release. The ball should be released at its apex and level or behind the shooter's head (harder to block), the hands should follow through (larger area of accuracy on the shot meter), and the ball should be in the ready position for as long as possible (more likely to score a perfect release).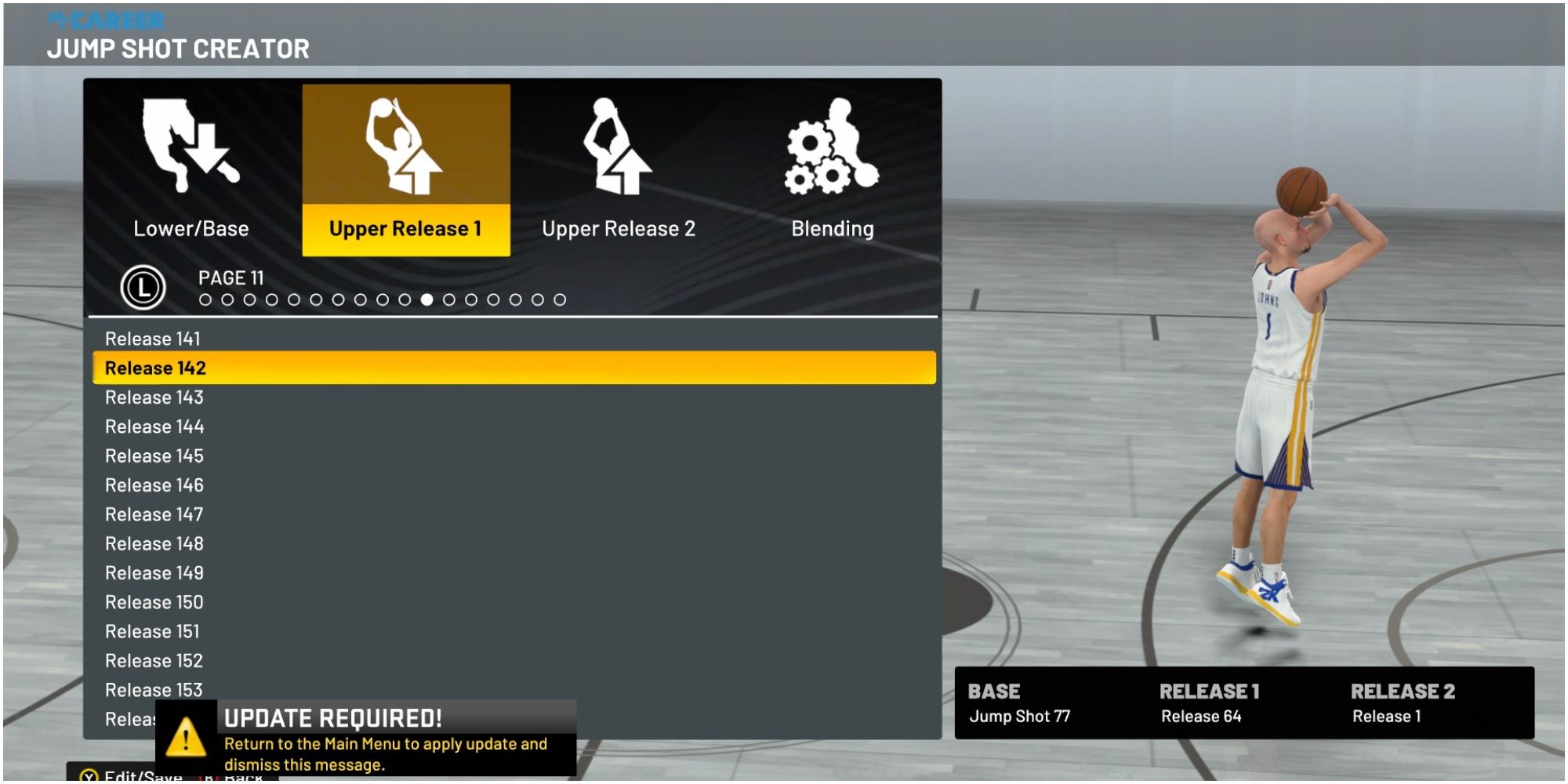 The release itself should be as fast as possible, but the release still needs to be above and behind the head. Many fast shots release from the shooter's chest and in front of their bodies, making them easier to block and negating the entire purpose of speeding up the shot. Release 64 and Release 142 both do a phenomenal job of fulfilling these criteria.
Blending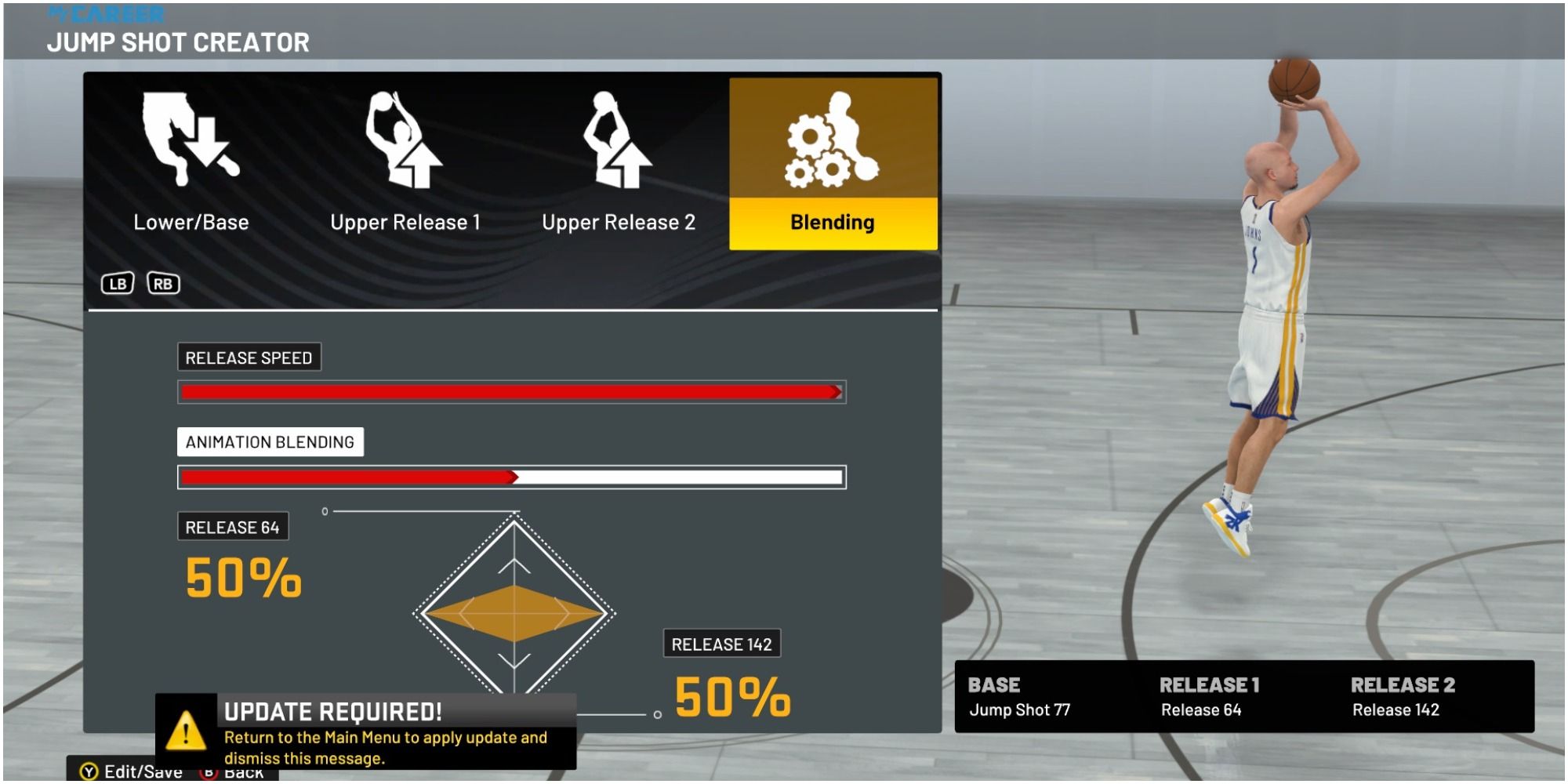 First thing's first, max out the release speed. Thanks to the releases being used, the margin of error here is massive. Getting accurate and perfect releases during the game will not need to be helped along by slowing down the speed like many other releases have to be.
The release point of Release 64 is better, but the basketball spends more time in the perfect release zone for Release 142. The best way to resolve this issue is to blend the two styles and get the best of both worlds. A 50/50 blend works out perfectly here.
Follow Us Here Too :
OVOMusic | Best Music Streamer
BestCardGames | Card Games Tutorial and Games News
OVODrama | Nonton Korea Sub Indo
OVOMovies | Nonton Film Sub Indo
OVOAnime | Nonton Anime Sub Indo