Sonic The Hedgehog 2 Movie Poster : Revealed Ahead Of A First Look At The Game Awards
Following on from recent news that Tails voice actor Colleen O'Shaughnessey will be once again voicing Miles Prower in the upcoming Sonic movie, the poster for sequel has been revealed, and it appropriately references another Sonic the Hedgehog 2 — some might say the real Sonic 2.
Unveiled on Twitter, the new poster (below) features Sonic, Tails and Robotnik — as played by the returning Jim Carrey — flying high above the land in Sonic's biplane, the Tornado, first seen in the original Mega Drive / Genesis sequel. You can see a few Eggman's drones giving chase as the sun rises in the East… or perhaps the shot is pointing south and the sun's setting in the West? Either way, it's nice-looking.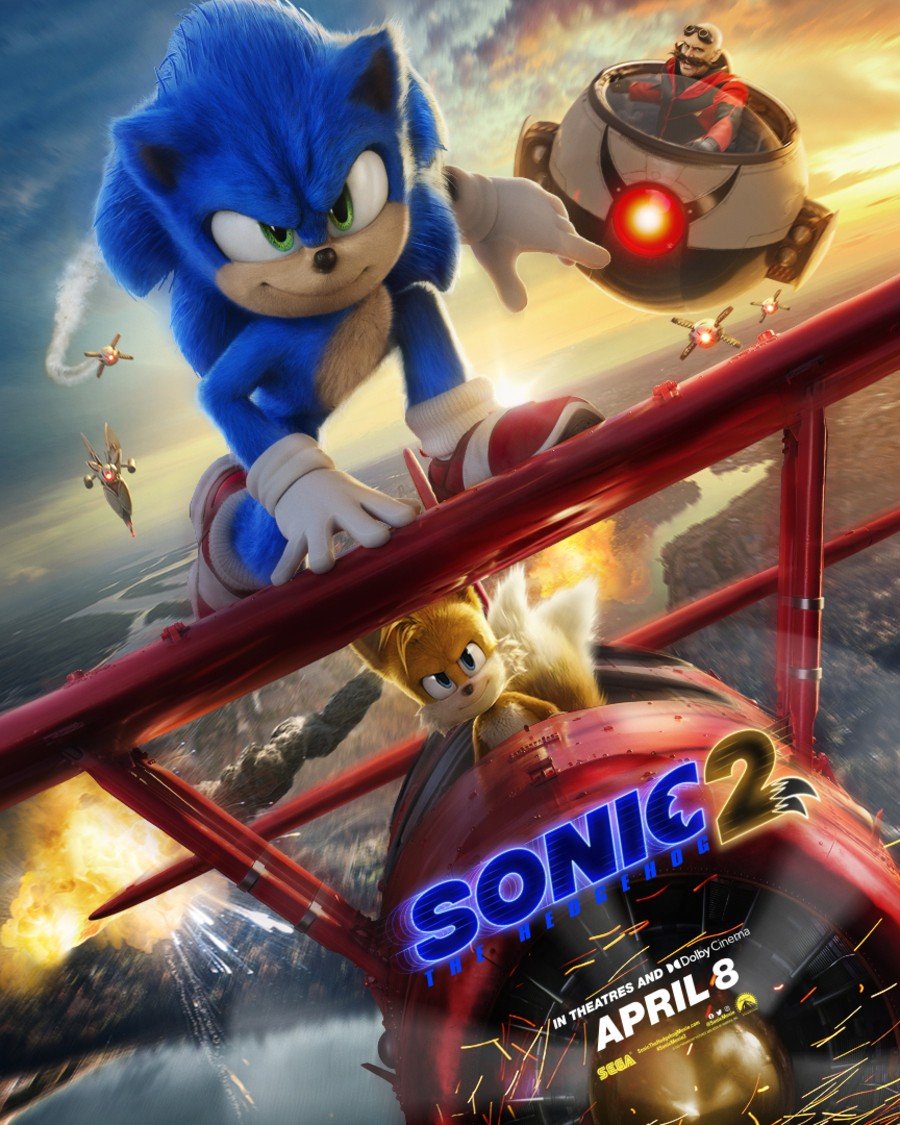 The Game Awards honcho Geoff Keighley also tweeted to not only confirm rumours that Sonic's next game will feature, but also that both Jim Carrey and Ben Schwartz — who play Robotnik and Sonic respectively — will be in attendance at Thursday's awards event to introduce a 'World Premiere' of a trailer.
The movie's scheduled for release in April 2022 — on the 8th, as you'll know if you're paying attention to the poster. After the first movie got a very rocky pre-release reception which prompted the producers to totally rework the main character's design, it looks like the sequel is more in tune with fan expectations from the off. It certainly doesn't hurt to reference on of the hedgehog's greatest games, that's for sure! Let's hope that this sequel ends up at least as surprisingly entertaining as the first movie.